ALUMNI ENTREPRENEURS SERIES (WE & ME)
The Entrepreneurs Series (Alumni) at S P Jain seeks to feature some of the most talented and enthusiastic alumni who have, after completing their MBA taken on to start their own businesses as successful Women Entrepreneurs and Men Entrepreneurs.
One of the hallmarks of a good education is not just gathering knowledge but developing the ability to think for oneself. Many of you have broken the traditional graduate mould to form companies of your own, and often at a very young age. We have featured few out of our many successful alumni entrepreneurs, the list keeps growing. Do let us know if you are the owner of a fantastic startup that other alumni should know about or come back to campus and share your Entrepreneurial journey, words of wisdom and experience with our students over an informative interactive session at campus and help them dream and achieve their goals.
OUR ALUMNI ENTREPRENEURS
……………………………………………………………………………………………………………………………
Gayatri Bhatia
BBA Alumni, Class of 2014
Saucery


Carefully handcrafted to make the most average home cook an instant master chef, Saucery's range of over 13 delectable, fresh and authentic sauces, spreads and dips comprise of international favourites from across the globe. Saucery ensures that every product is made with fresh and natural ingredients; combines them in the perfect ratios; uses a secret formula to ensure they are long-lasting without adding any preservatives or chemicals; and bottles them for the consumer to enjoy. The brand has a retail presence across all leading supermarkets in Mumbai including Natures Basket, Foodhall & Hypercity and is also retailed through several online channel partners, its own website and events/exhibitions.
Website Link :
www.saucery.in
……………………………………………………………………………………………………………………………

Neha Verma
MGB Alumni, Class of 2013
Whisskers Marketing Pvt. Ltd.
Whisskers focuses on providing quality training and high impact consultancy on Digital Marketing. We've entered the market when India is on the verge of an Internet boom and aim to get the corporates and business professionals ready to take this in their stride, make the most of this changing scenario, leading to more effective and profitable marketing strategies.
Nakul Jain
MGB Alumni, Class of 2014
The Laundry Basket, Bangalore, INDIA
The Laundry Basket is an On-Demand laundry service provider currently operating in Bangalore. Just log on to www.thelaundrybasket.in or download our app to schedule your pick-up. Our representative shall be at your doorstep at the desired time, pick-up your garments and deliver them back to you within 24 hours - Fresh and Clean!
Website : http://thelaundrybasket.in/
……………………………………………………………………………………………………………………………
Piyush Garg
GMBA Alumni, Class of 2008
PowerTEK Engineering (P) Ltd., INDIA
PowerTEK Engineering (P) Ltd. [PEPL] is a manufacturer and marketer of quality water pump solutions.PEPL's product lines in the water pumps segment include domestic and agricultural pumps – mono-block pumpsets, self priming monosets, centrifugal monobloc pumps, borewell submersible pumps, openwell submersible pumpsets, jetpumps – single/multistage, pressure boosting pumps, induction motors and diesel engine pump sets.
Website : www.powertekengg.com/
……………………………………………………………………………………………………………………………
Sahil Jain
GMBA Alumni, Class of 2011
Railtech, INDIA
Railtech is one of the leading fabricators of ferrous and non-ferrous parts and also supplies cable harnesses to the Indian Railways. It caters to all the three manufacturing units and all the seventeen zones of the Indian railways and supplies more than 1000 different items to the railways.
Website:
……………………………………………………………………………………………………………………………
Sahiba Singh
GMBA Alumni, Class of 2012
CitySurf, INDIA
City Surf is my maiden entrepreneurial venture that aims to empower the consumer and change the way people consume, one coupon at a time.It also gives leverage to participating merchants to access larger client base and make extraordinary business thereby making it a business model mutually beneficial to all stakeholders.
Website: http://www.citysurf.in/
……………………………………………………………………………………………………………………………
Akanksha Bhargava
GMBA Alumni, Class of 2007
P.M. Relocations Pvt. Ltd., INDIA
P.M.Relocations is a one stop solution for all mobility needs. We make your relocation and moving hassle free and an enjoyable experience. With a Pan India presence and global network, we can look after moving you and your family to any part of the world. We specialise in Household goods moving, Home search , city orientation , Immigration , school search and settling - in services in any part of the world . We care about your sentiments and offer personalised services.Website: www.pmrelocations.com
……………………………………………………………………………………………………………………………
Akshay Arora
GMBA Alumni, Class of 2012
Sell Your Time, INDIA
SellYourTime is a Mobile App based marketplace of services, positioned as a lead generation platform and helping people to monetize their time for their skills, knowledge and experience.
Website: https://www.sellyourtime.in/
……………………………………………………………………………………………………………………………
Kunal Jain
GMBA Alumni, Class of 2010
Your Local Cousin, Greater New York City
The most authentic travel advice is given by friends and family who are locals, but travellers don't always have this option. Also, travellers with busy schedules find that visiting 36 sites over a 30-hour period (on average) is inconvenient. Your Local Cousin adds the most human element to travel planning – communicating with an actual person who understands the traveller's interests during the planning stage of a trip. We have hundreds of locals from around the globe ready to answer any questions you have about your destination. The company connects travellers with locals who can answer more detailed questions, help avoid tourist traps and provide real time and unbiased recommendations. Visit www.yourlocalcousin.com to find out more on how we are disrupting the way travellers plan their vacations.
Website: https://www.yourlocalcousin.com/
……………………………………………………………………………………………………………………………
Gayatri Thampi
GMBA Alumni, Class of 2012
Elysium Coaching, INDIA
Life Coaching is motivational and action driven. This will help you look at where you are now as opposed to where you would like to be, and enable you to work towards bridging that gap. Effective life coaching is a form of change facilitation – hence making it an on-going journey. Often times we find ourselves day-dreaming about a "perfect" life. There's always that little something that we crave for either personally or professionally, but somehow are unable to get through. in situations where you find yourself somewhat pinned down or unable to move forward in the pace you think you need to, a life coach can be your confidante and guide you through until you're in your "happy place".
Website: http://www.elysium-coaching.com/
……………………………………………………………………………………………………………………………
Dheeraj Shetty & Rakshit Goyal
MBA Alumni, Class of 2011
Ethos Wealth Management Pvt. Ltd., INDIA
Ethos Wealth Management (P) Ltd. is a boutique investment & tax advisory firm aimed at Wealth Creation & Wealth Management solutions with detailed focus on tax efficiency & risk management. Since inception in 2011, we work closely with NRI's, HNI's, Lawyers and executives from institutions such as TCS, Columbia Sportswear, Schneider Electric & Adobe Systems. We are also blessed to be working with Cricketers & IPL Stars.
Our Clients: Bangalore | Mumbai | Pune | Dubai | Bahrain | US | Australia
Our Services: Investment Management | NRI Advisory | Retirement Planning
Website: http://www.ethos-wealth.com/
……………………………………………………………………………………………………………………………
Richa Kikla
EMBA Alumni, Class of 2014-16
AUM by RJK, INDIA
AUM by RJK, started in 2012, was launched to promote the notion of being comfortable yet classy.
The brand has a unique collection of Corporate wear for men and women, which are created with a fusion of Indian fabrics with a touch of modern and westernized cuts.
Website: https://www.facebook.com/AumByRichaKikla/
……………………………………………………………………………………………………………………………
Aadil Shaikh
GMBA Alumni, Class of 2005
HomeGenie, UAE
It is only surprising to realize that home maintenance industry which has been existing from time immemorial still suffers from big process gaps, low technology adoption rates and poor service innovation levels. With the way the world is changing and demanding more for less, a radical change in the end-to-end service experience across our daily service needs e.g. transportation, grocery delivery, banking etc. has already arrived. It is only obvious that the opportunity to set "new ways of working" in the home maintenance services industry is needed. We believe that home maintenance experience should be made simple, reliable and affordable right from booking a professional to paying electronically without the customer facing any availability issues.Your one-stop Home Maintenance services partner. Hassle-free Home Maintenance, now at your fingertips!. Book a HomeGenie service and give us an opportunity to delight you!
Website: http://www.homegenie.me/
……………………………………………………………………………………………………………………………
Anshul Jain
MBA IT Specialisation Alumni, Class of 2009
ThoughtBuzz, Singapore
ThoughtBuzz is a social media intelligence company. The web based tool helps companies monitor and track online conversations. ThoughtBuzz offers a full-feature analytics service with unlimited access to billions of social media conversations, as well features such as automated sentiment and geo-demographics. ThoughtBuzz is ideal for in-depth research, historical analysis, and the preparation of value-added reports. It go beyond what companies offer today and use real-time information. Other features such as sentiment analysis, key themes, demographics, topic intentions are also available.
Website: http:// http://www.thoughtbuzz.net
……………………………………………………………………………………………………………………………
Subramanian Chandramouli
MBA IT Specialisation Alumni, Class of 2007
DBE Education & HR Consultants Pvt. Ltd., INDIA
DBE Education and HR Consultants Pvt Ltd offers the broadest HR services portfolio ranging from search, selection, consulting, outsourcing, skill development and training . DBE's Management team collectively has more than 70 years of Industry experience in this field. DBE continues to focus on developing customized and innovative HR services, leveraging its end-to-end capability across all HR service functions.
Website: http://www.dbeconsultants.in/
……………………………………………………………………………………………………………………………
Navin Parwal
MBA Marketing Specialisation Alumni, Class of 2008
Parwal Pte Ltd, INDIA
A financial Services and Trading Company based in Singapore and serving clients and investments across Asia Pacific.
……………………………………………………………………………………………………………………………
Preeti Darbari
EMBA Batch-1 Alumni
Space Raga, Singapore
Design is an attitude. It's no longer about having a life — it's all about leading a lifestyle…Whether it's the spaces that surround us or the elements that make up those spaces, design no longer limits itself to a few. Space Raga develops and identify vital spaces. We specialise in organizing Spaces with the Energy & Style. Let your surrounding support you, express who you are,as well as go with you through various changes. From design fundamentals and do-it-yourself guides, from product information to industry trends. Space Raga is the definitive guide in the design domain.
Website: http://spaceraga.com/
……………………………………………………………………………………………………………………………
Rohit Gadia
MBA Finance Specialisation Alumni, Class of 2008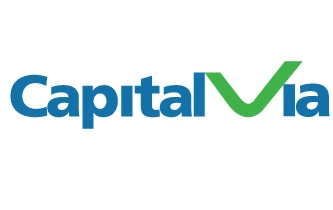 CapitalVia Global Research Limited, INDIA
CapitalVia Global Research Limited (Investment Advisor) is a renowned pure play financial market research and consulting company. We are the most eminent market players in research space, where we focus upon the fundamental and technical analysis of financial market instruments to convert raw data and information into market experts judgment. Our reseach team deals with real time data analysis heading towards thorough understanding of market dynamics. We are one of the most trusted brand in industry as we maintain all standards of delivering great accuracy on recommendations provided to our customers in Equity & Commodity segment, using all digital platforms.
Website: http://www.capitalvia.com/
……………………………………………………………………………………………………………………………
Shameer Thaha
GMBA IT Management Specialisation Alumni, Class of 2009
IXFocus, INDIA
IXFocus is a technology solution provider that transforms businesses using creative marketing and high value smart solutions to enhance customer experience. The company is backed by a team of highly skilled industry experts and world class partners to deliver innovative, high quality services worldwide.
Website: http://ixfocus.com/
……………………………………………………………………………………………………………………………
Khameer Shah
GMBA Marketing Management Specialisation Alumni, Class of 2015
Light Scape, INDIA
Light Scape is an Electrical and Electronic Manufacturing company located in 2822 N G St, San Bernardino, California, United States.
Website: http://www.lightscape.ie/
……………………………………………………………………………………………………………………………